Hobart H-600 Mixer Refurbished
Refurbished by Jomarc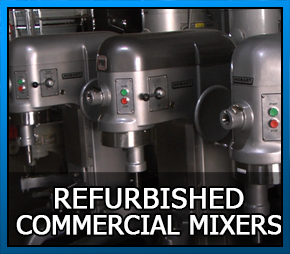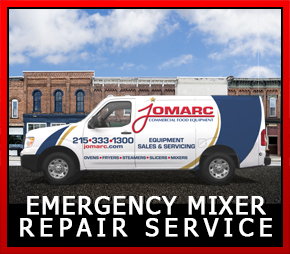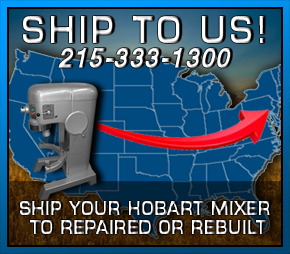 Hobart H-600 mixer refurbished to factory condition. Our Refurbished units are guaranteed with a warranty. All of our refurbished Hobart Mixers are in pristine condition.
Listed by: Underwriters Laboratories, Inc. and NSF International. Certified by the Baking Industry Sanitation Standard Committee
WEIGHT: 718 lbs. net; 722 lbs. domestic shipping.
Freight charges to be added to price
Price: $8,900
WE WILL SHIP TO CANADA, EU, PARIS FRANCE. BRAZIL INTERNATIONAL SHIPPING RATES APPLY
STANDARD FEATURES, SOLUTIONS & BENEFITS
Open BaseLarge
Easy-To-Reach Controls
Manual Bowl Lift
#12 Taper Attachment Hub
60-Quart Stainless Steel Bowl
60-Quart "ED" Dough Hook
2 H.P. Hobart Designed Motor
Durability
Heavy-duty to meet the most demanding operations
15-Minute Electric Timer
Convenience, Ease of Use, Consistency
Supports recipe mixing times

Simplifies operation

Provides accurage results and eliminates overmixing

Four Fixed Speeds
Flexibility, Reliability, Consistency
For incorporating, blending, mixing ingredients

Supports consistent results and thorough mixing

Gear Transmission
Durability, Flexibility
Ensures consistent performance and minimum downtime with positive drive under heavy loads
Hobart Attachments
Durability, Flexibility
Hobart manufactured accessories are designed for long-term usage under heavy-duty conditions
Large array of attachments provide multiple uses for recipe and product processing
Specifications
Motor
2 HP Hobart designed, high torque ball bearing, ventilated within mixer enclosure. Single-phase is capacitor-start, induction-run type.
Three-phase is polyphase squirrel cage, induction-run type:
19.0 Amps 1150VSingle Phase
7.4 Amps 200-230V
Three Phase
ELECTRICAL
115/60/1, 200/60/1, 230/60/1, 200-230/60/3 and 400-460/60/3 – U L Listed. Also available in 220/50/1, 200-220/50/3 and 380-415/50/3 – not submitted for U L Listing.
CONTROLS
Magnetic contactor with automatic resetting bimetallic thermal overload protection internally mounted.
"Start-Stop" push buttons protected by rubber caps. Reduced voltage pilot circuit transformer is supplied for 400-460/60/3 machines. A 15-minute electric timer is standard.
TRANSMISSION
Gear-driven. Gears are constant mesh heat-treated alloy steel. Anti-friction ball or roller bearings. A hardened steel worm and alloy bronze worm gear transmit power from motor to transmission. All shafts are mounted in ball or roller bearings. Circulating oil lubricant furnished to all gears. Visual type transmission oil level gauge.